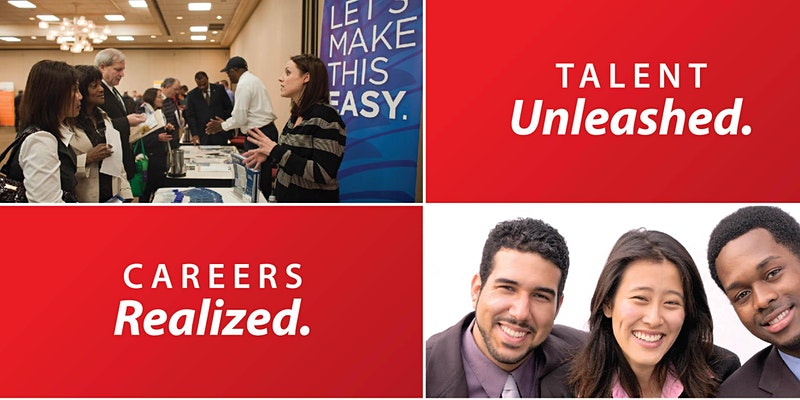 Canada Job Expo Virtual Job Fair
Due to the current COVID-19 situation and the City of Toronto by-laws enforced for all events and public gatherings this event is now a virtual event. www.jobsvirtualfair.com please go here and register to attend.
Please go to https://jobsvirtualfair.com/signup/ to register and attend. You are able to attend this online job fair from anywhere but please keep in mind we will not assist with visa applications, invitation letters etc.
The Virtual Job Fair section is free to attend for job-seekers. To book a booth with us or to virtually exhibit please contact us using this link.
We have limited tickets due to the huge demand. Please reserve your ticket right away and once you have registered please show up virtually. We will not assist with visa applications, invitation letters etc. Thank you.
Whether you are a graduate, unemployed, new to Canada, a seasoned veteran looking to change careers, or even a student new to the workforce, Canada Job Expo is a great place to begin your career path. Canada Job Expo provides plenty of information, job resources and discussions and opportunities for employment and on-the-spot interviews.
This expo is the most attended job and career event in the Greater Toronto Area with an environment of learning, employment opportunities and a day of professional interactions.
Our past events have included major Canadian employers like KEB Hana Bank, Air Canada, Fairmont Royal York, Apple Canada, CIBC, Rogers Communications, Labatt Breweries, Ministry of Community Security and Correctional Services, Bell Canada, Canada Post, ADT Canada, Desjardins, Moosehead Breweries, Toronto Police, Ontario Public Service (Ministry of Govt. Services) and a host of employers from Alberta, Manitoba, British Columbia as well as International Organizations from The United States, China and South Korea.
(Please note the above paragraph says PAST employers, for a current list of exhibitors please check our website. The list will be updated as we receive registrations.)
This expo brings Canadian employers, various organizations and educational institutions together with skilled workers and students for a day of learning and employment opportunities. There are five free optional workshops available. For further information, please visit www.canadajobexpo.com
This event is FREE to job seekers and those in between careers. Everyone is welcome to attend and gain something out of it. There are no restrictions on who can attend.
For organizations/employers looking to register a booth with us, please contact us for further details, cost, registration process etc.
If you are outside Canada sorry we are unable to help you with invitation letters, visa help and/or job offers.
Good luck, stay safe and see you at the virtual event.