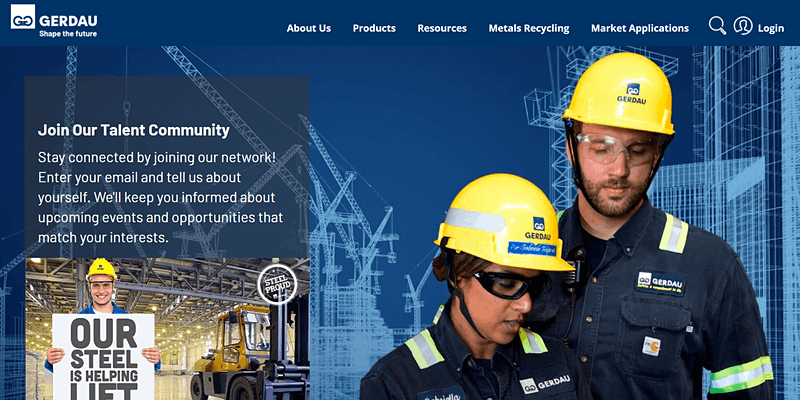 Skilled Trades & Manufacturing Virtual Job Fair
LOOKING FOR WORK IN MANUFACTURING?
Employers are hiring Candidates from Canada only.
The Skilled Trades & Manufacturing Virtual Career Fair connect candidates and Canadian industries in Construction, Transportation, Industrial, Manufacturing, Motive Power and Services: (Equipment Operators, Laborers and Helpers, Drywall and Ceiling Tile Installers, Tapers, Electricians, Elevator Installers and Repairers, Flooring Installers and Tile, Marble Setters, Glaziers, Hazardous Materials Removal, Insulation & Iron workers, Masonry, Painters, Maintenance, Plumbers, Pipe fitters, Steamfitters, Roofers, Sheet Metal, Solar Photovoltaic Installers, Carpenters, Managers, Boilermakers, Engineers, Building Inspectors, Site Management, Welder, and more.)
WHEN: Wednesday, November 24th, 2021 | TIME: 1 pm – 4 pm (EST)
ONLINE EVENT: CLICK HERE
UPCOMING DATES: February 10th, May 11th, 2022.
LIST OF EXHIBITORS: Will be posted 24 hours prior the Job Fair.
COMMENT & CONNECT WITH RECRUITERS PRIOR EVENT: CLICK HERE
JOBS POSTED BY EXHIBITORS: APPLY NOW
FREE ADMISSION FOR JOB SEEKERS
EMPLOYER REGISTRATION CLICK HERE
EMPLOYER SOLICITATION IS NOT ALLOWED AT THE JOB FAIR
For additional information please visit our website www.jobscanadafair.com