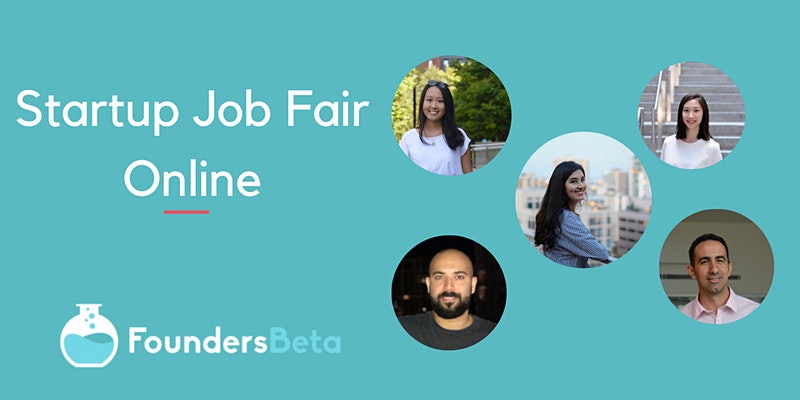 Startup Job Fair Online
Exploring new job opportunities? Looking to join a high-growth company? Come to our Online Job Fair & Expo to connect with the fastest growing companies and startups.
Chat with an actual recruiter or hiring manager. This is not an applicant tracking system. We have representatives from companies that are directly hiring. Get connected. 🙋
Get more insights about the company. Ask questions about the companies, culture, and team. 👔
Get your portfolio forwarded to the companies. We deliver it for you.🔥
We have limited spots. RVSP your spot before it's gone.
Format: Chat Text-base 💬. No video (We are tired of the Zoom as well).
Location: You can be anywhere.🌍
Become a member with us and get access this event and other programs for Free: https://www.foundersbeta.com/membership/