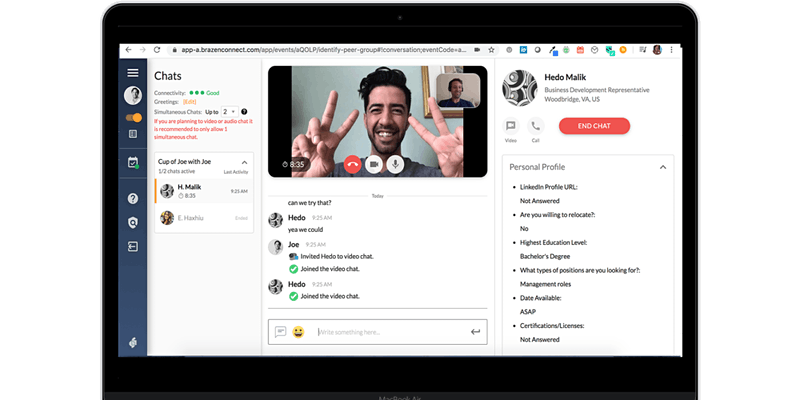 Tech Talent Canada Virtual Job Fair – June 2022
Tech Talent Canada's virtual job fair on Wednesday, June 22nd will connect Canada's fastest growing companies with the tech talent from across North America.
The online event is ideal for job seeking candidates, hiring companies, and the organizations that support them both.
JOB SEEKERS:
We anticipate hosting 30+ companies that represent 2,000+ open roles. Register for free now and we'll be in touch closer to the event date with final registration details.
EMPLOYERS:
Hiring companies have the opportunity to showcase their employer brand and network with the audience of 1,000+ skilled candidates.
Participating organizations to be announced.
PLATFORM FEATURES:
Among the features included in our virtual job fair platform are:
Custom Booth Branding – Our booths are built to be branded. Exhibitors can control all the content that appears in their booth.
Search & Invite – Before the event, exhibitors can search resumes and invite top prospects to visit their booths.
Automated Queues – All chats are automatically facilitated by the platform and Brazen's SmartQueue technology allows employers to prioritize meeting the most qualified candidates.
Follow-Up Features – When an exhibitor meets a candidate they want to follow up with, they can use the functions built right into the platform to expedite scheduling and prioritize follow-up. Exhibitors will have access to their chat transcripts and can choose to follow-up when is best for them.
Purchase your booth today to participate and get in touch if you have any questions.