How Zedd Solutions reduced candidate screening time by 80%
Zedd Solutions' Director of Recruiting & Training was able to reduce her team's candidate screening time from 2 days down to 2 hours and focus on qualified candidates.
Customer Service, BPO,
Technical Support, Sales
Customer Service, BPO,
Technical Support, Sales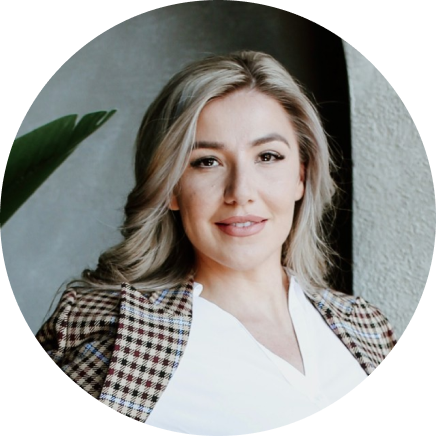 Khatera Ghafoori is the Director of Recruiting & Training at Zedd Customer Solutions; an established company providing world-wide, 24/7 Call Center and Business Process Outsourcing (BPO) services. She leads the Human Resources function and focuses much of her energy on recruitment and training. She has a team of recruiters that help meet the demands of the recruitment cycles and staffing requirements.
With over 15 years experience, Khatera knows her process and has worked to reduce time-to-hire metrics at Zedd Solutions.
Changes in labor market trends such as the labor crunch, increased desire for remote communication, and changing public health news related to pandemic regulations have made it increasingly difficult for Khatera to predict her hiring pipeline and keeping the time-to-hire metric from increasing.
Khatera's team spent a significant amount of time reviewing and attempting to contact a large volume of applicants in order to gauge interest and decide whether the applicant was a good fit. With so much time devoted to each candidate, a no-show at an interview means a significant amount of time was wasted. Multiply that effort over the number of no-shows for a given position and you've got dozens of hours of lost time and effort.
The Zedd Solutions executive team was introduced to speed interviews and wanted to see if this new hiring process could work for the company.
Khatera has put a lot of time into optimizing Zedd's hiring process, and wasn't sure if speed interviews would reduce Zedd's time-to-hire.
She started small; one recruiter tested out the new process with Hellohire.
In the old process recruiters would receive applications, review resumes, attempt to contact cadidates, conduct phone screens, and invite screened candidates to on-site interviews.
With Hellohire, the speed interview process no longer requires any 1-to-1 coordination. Instead, interested candidates follow easy instructions and links sent in volume by interviewers. Interviews are conducted in succession, without the need to jump in and out of video meetings or changing any technology settings. Hellohire takes care of everything!
The platform also allows for over-booking to ensure all time slots are filled, queues up the candidates, and allows the recruiter to score each candidate.

Recruiters were able to cut their total process down from 2 days to only 2 hours, with 14 hours being saved per recruiter.
The recruiters also enjoyed the new process more because it removed tedious tasks such as scheduling, and individual resume review.
This has essentially replaced our phone screens all together. Instead of contacting someone and saying, hey, we received your resume, we'd like to talk to you. We immediately reach out and schedule them for a quick interview to determine if this person meets our hiring requirements. Now you automatically get 
face-to-face time with the candidate."
Khatera Ghafoori, Director of Recruiting & Training
Want to attract and hire the best candidates?
Host virtual hiring events, speed interviews to meet more candidates face-to-face over live video.
Start Your Talent Acquisition and Recruitment Process Today.