We make hiring more human.
The recruiting process is broken, but that's old news. We need a fresh start when it comes to hiring. Candidates no longer tolerate a multi-step application process. They have options and need to know if an opportunity is right before investing time and effort.
Recruiters can't afford to waste hours on reviewing resumes, phone screens, and no-shows. Speed-to-hire is critical and recruiters need to spend their time meeting candidates, not doing admin work. This is especially true if your company is looking to accomplish high volume hiring.
The solution is simple. Meet people, not resumes.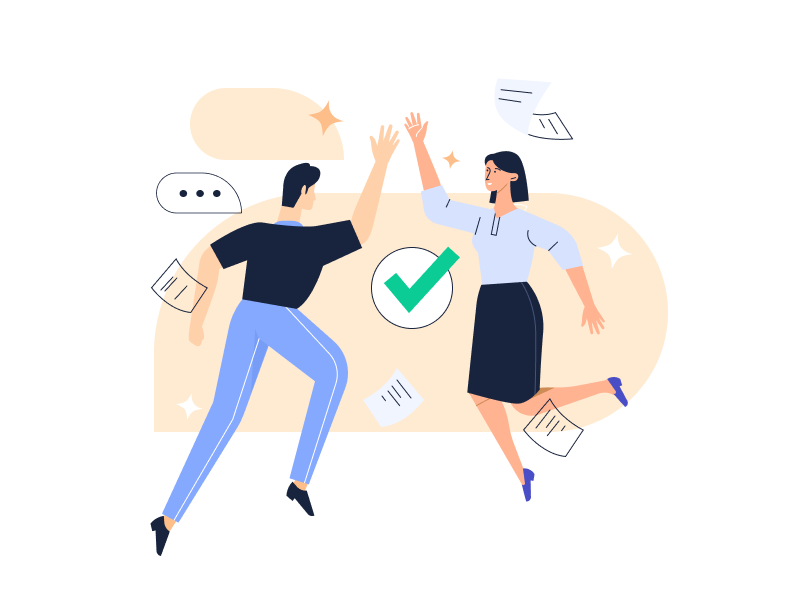 We live by our core values
Hellohire's virtual interview and hiring platform is rapidly growing and we are hiring in every department! Whatever your passion, you'll find a place to apply and hone your skills at Hellohire.
We're a fully remote team, headquartered in Toronto, Canada. It doesn't matter where you live, as long as you're able to collaborate during typical working hours in the Eastern time zone!