Attract and engage more candidates with virtual job fairs
Hellohire is a virtual job fair platform that makes it quick and easy to meet interested candidates with on-the-spot virtual interviews.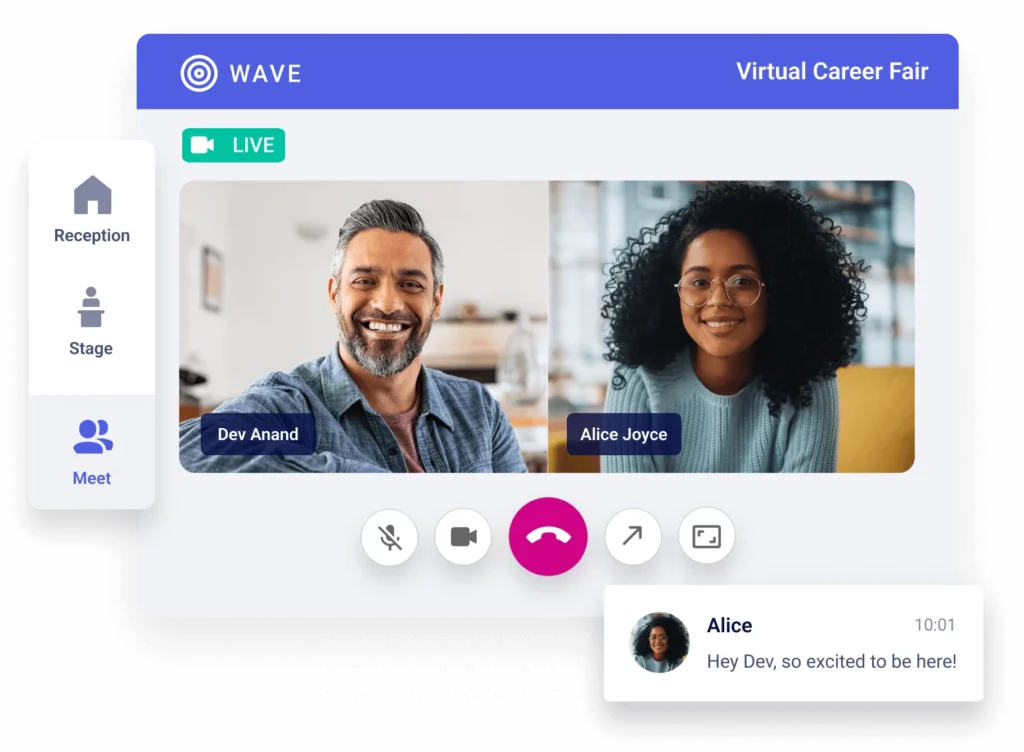 Trusted by talent acquisition teams, large and small
Launch your virtual job fair in minutes
Hellohire was built to make virtual job fairs effortless for recruiting teams. Spend less time planning and coordinating, and more time actually meeting candidates.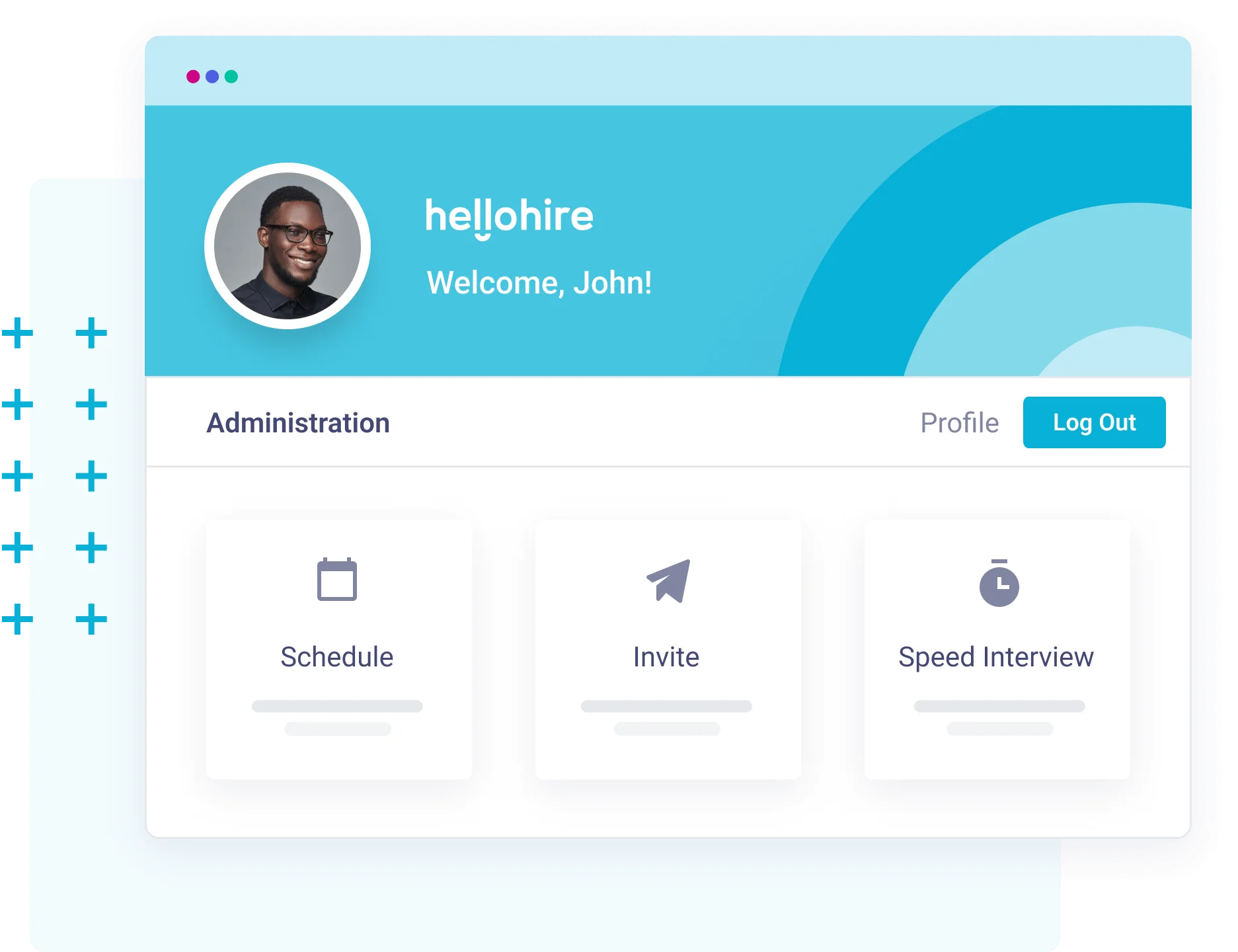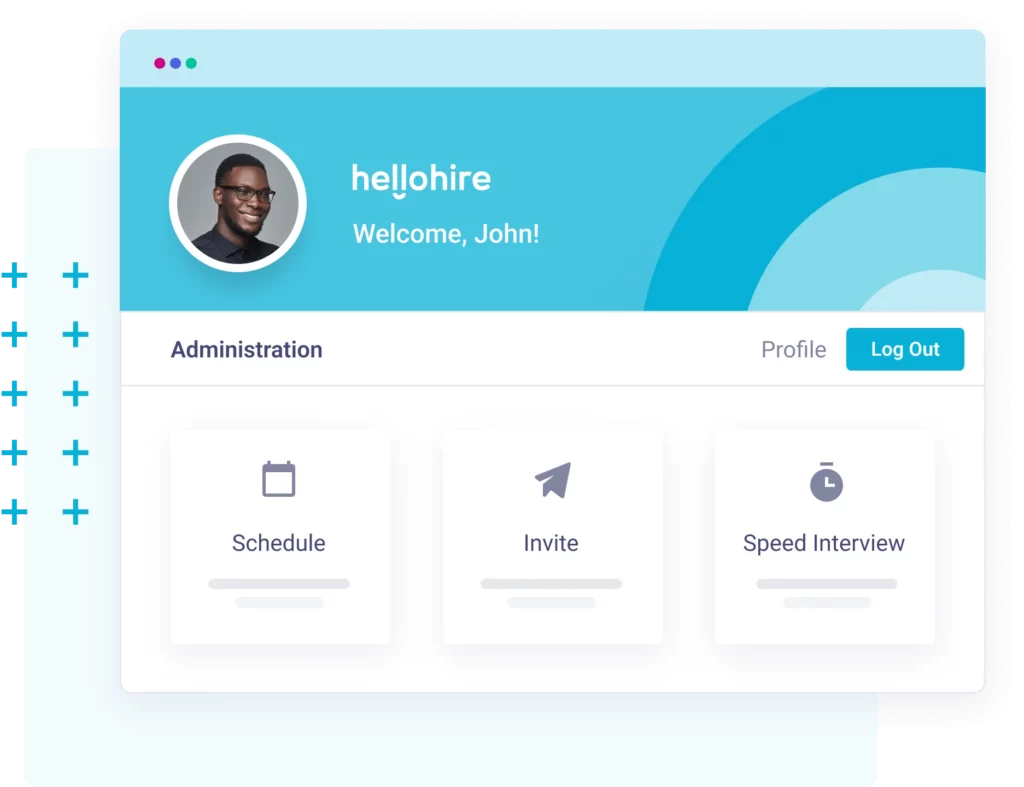 Showcase your employer brand
Start conversations with candidates earlier in their job search by showcasing your culture, benefits and opportunities. With just a few clicks, you can share live presentations, videos, marketing materials, and other employer brand assets.
Connect quickly with interested candidates
Engage with virtual job fair attendees instantly without extra coordination. An easy to use interface allows recruiters to meet candidates 1-on-1 or in a group setting seamlessly.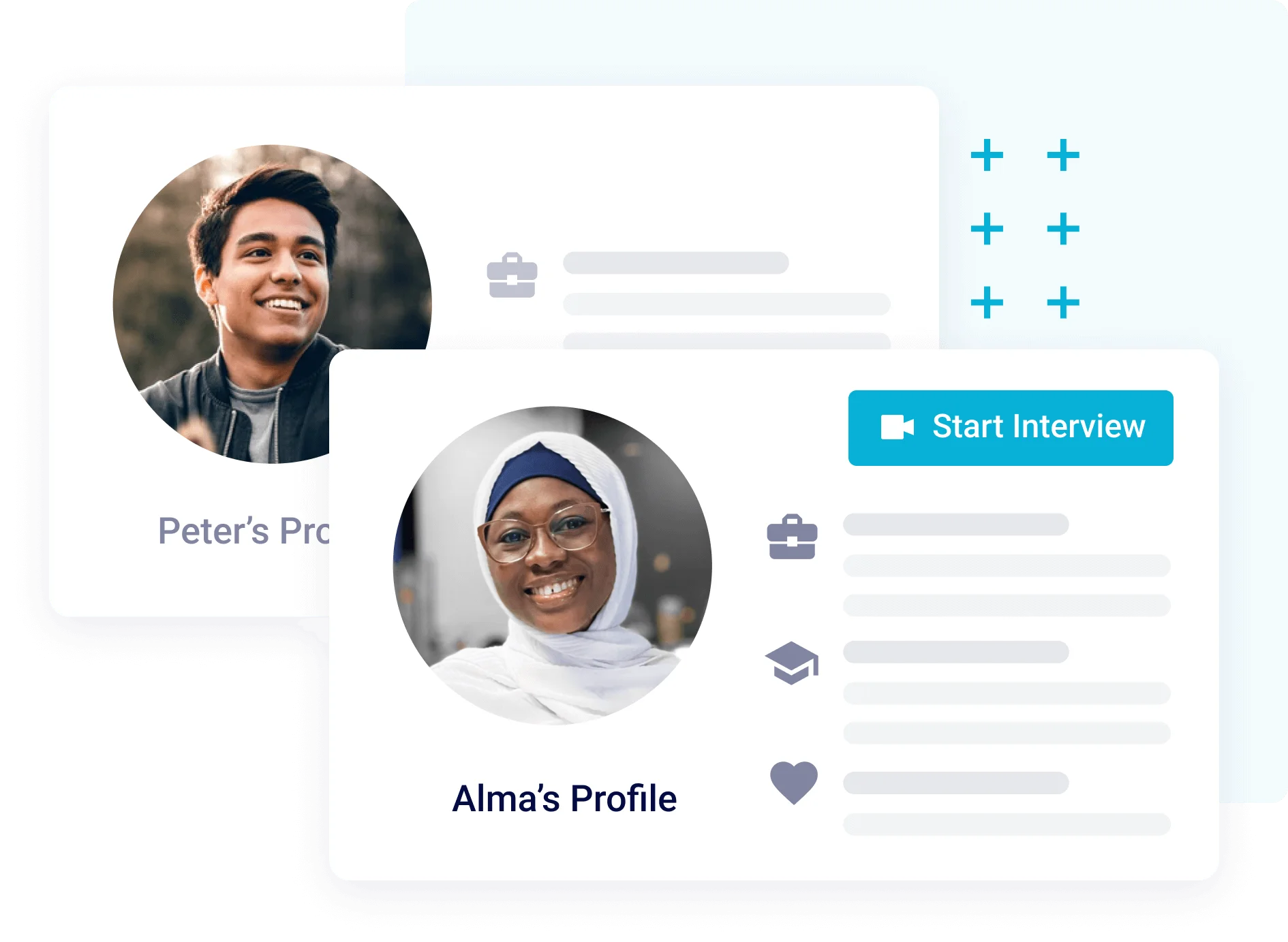 Get started with a virtual job fair in minutes.
Set up your virtual job fair with just a few clicks and grow your candidate pipeline.
Select a date and time to host your virtual job fair.
Share your virtual job fair by email, SMS, social media and across the web.
Present opportunities to candidates and meet face-to-face.
Want to attract and hire the best candidates?
Host engaging virtual job fairs to meet more candidates today.