Quick Wins to

Revolutionize the Recruiting Process

for Staffing Agencies
The staffing industry is ripe for innovation. Amidst an evolving talent market, rapid tech advancements, changing workforce dynamics, heightened client demands and candidate expectations; agencies need to act now or get left behind.
Learn about opportunities to make significant improvements in operational efficiency and productivity – freeing up time for more important work.
You'll hear from Chelsea Overbey, Director of HR & Recruiting at REVGEN (a sales talent sourcing agency) about how they have revolutionized their recruiting – saving hours a day by cutting time spent on outreach, scheduling and interviewing in half.
You'll walk away with:
Quick wins to jump start a more efficient high volume recruitment process
Research insights and real-life experiences from top agencies facing the same challenges
Information about how REVGEN reduced time spent on scheduling & interviewing by 50%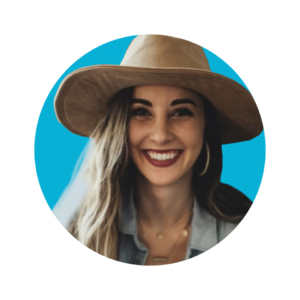 Director of HR & Recruiting at REVGEN
Chelsea oversees HR and Recruiting at REVGEN where she is responsible for hiring sales and lead generation talent for their clients.
Ravin is the founder of Hellohire, a platform that helps staffing agencies instantly meet top applicants and win in competitive hiring markets.