To stop the spread of COVID-19 in Canada, most non-essential workers are operating out of their homes. Although this social distancing is necessary to slow coronavirus cases, the workforce has taken a hit. Thankfully, unemployment rates for most demographics are beginning to decrease, but youth, students and low-wage workers are still struggling to find employment – and employers need qualified applicants. Many job seekers and employers are familiar with the benefits of career fairs, yet given the current landscape, it's valuable to reinforce these benefits now more than ever.
Benefits of Career Fairs for Job Seekers
Along with (ideally) finding a job, attending career fairs can help job seekers in many other important areas.
Skill development. For those who were struggling to land work pre-COVID-19, it may be worth updating the old résumé. Applicants may be unaware of the skills and qualifications required for the jobs they're applying for. At a career fair – even a virtual one – applicants can have transparent conversations with prospective employers to ensure that they understand how to perfect their résumé.
Gain confidence. Networking doesn't end once an applicant finds a job. Attending job fairs offer great opportunities to practice having professional conversations with recruiters and peers. Plus, any chance to leave a good impression on a prospective employer is worth a shot.
Explore new jobs. Applicants often assume that the job they apply for is the job they want. Especially for those who have been out of work for a while, it may be worth looking beyond the regular go-to's. A career fair is a perfect place to scope out new work prospects.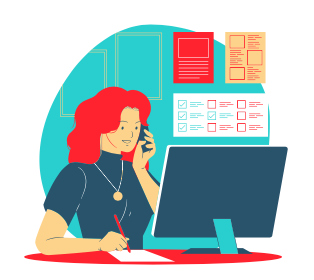 Benefits for Employers
Despite the physical restrictions that COVID-19 has imposed on recruitment, finding great talent doesn't have to be too challenging.
Diversify the candidate pool. With the unemployment rate higher than normal, there will be lots of fresh faces to meet. Especially with the added accessibility of a virtual career fair, there will be plenty of opportunities to bring new perspectives to a team.
Build online recruitment best-practices. Working from home is here to stay – at least for a little while. Participating in online career fairs will help teams perfect their online recruitment strategies which will certainly be needed in the months to come.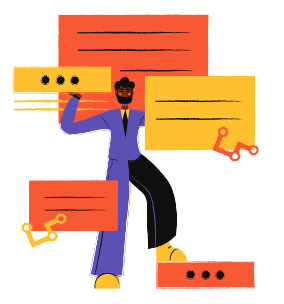 Taking advantage of online career fairs is essential to keeping our friends, families, and colleagues safe. Although we don't have a choice but to adjust, there are benefits for those on either side of the recruitment process – both during and following COVID-19.
Now that you know about the benefits of career fairs, it's time to host your own! Ensure a swift and efficient recruitment process by using Hellohire, a speed interview and virtual hiring event platform. Sign up for a free trial here.